---
Special NECCC Online Event for 2023
The New England Camera Club Council (NECCC) is excited to present a unique online event on July 15, 2023, from 1 to 4 pm Eastern Time. The cost is $20 if you register by June 30th. The event will feature two renowned keynote speakers, Art Wolfe presenting "Night on Earth" and Bryan F. Peterson presenting "Understanding Color". The only way to watch is live online.
Your Next Step
Register Today
Agenda
Eastern US time zone
---
12:45 Opening Remarks and Introduction
1:00 "Night on Earth" by Art Wolfe
2:00 Moderated Q&A with Art Wolfe
2:15 – Break
2:30 "Understanding Color" by Bryan F. Peterson
3:30 Moderated Q&A with Bryan Peterson
3:45 Door Prize Drawings

Two Autographed copies of the book "Night on Earth" by Art Wolfe
Two Autographed copies of the book "Understanding Color" by Bryan F. Peterson
You must be on the call when your name is announced. Door prizes provided by NECCC.
Cost
Register early for the lowest price
---
Now – $20
July 1 to July 14 – $30
July 15 – $40
Bryan F. Peterson
Bryan enjoyed a successful commercial photography career for more than 30 years whose clients included American Express, Kodak, UPS, Phillips and Citibank. In addition, he has received awards from the Communication Arts Photography Annual eight times, Print Magazine four times, and has also won the prestigious New York Art Directors Gold Award. He was also a contributing editor at Popular Photography and Outdoor Photography magazine for almost nine years and has been teaching photography for over 30 years.
His largest audience knows him as the photographer and the writer of numerous best-selling photographing books including Understanding Color. If you would like to view more of his work, you can check out his Instagram account @bryanfpeterson or his website at BryanFPeterson.com.
"Of all the photography books I have on my bookshelf, and believe me, I have quite a few, this is the one that stands out as the most helpful. It is the first one I recommend to new photographers and it is one that I refer to when I need a bit of a refresher. It will take the fear out of moving from the point and shoot modes to the creative modes of your camera."

Digital Photography School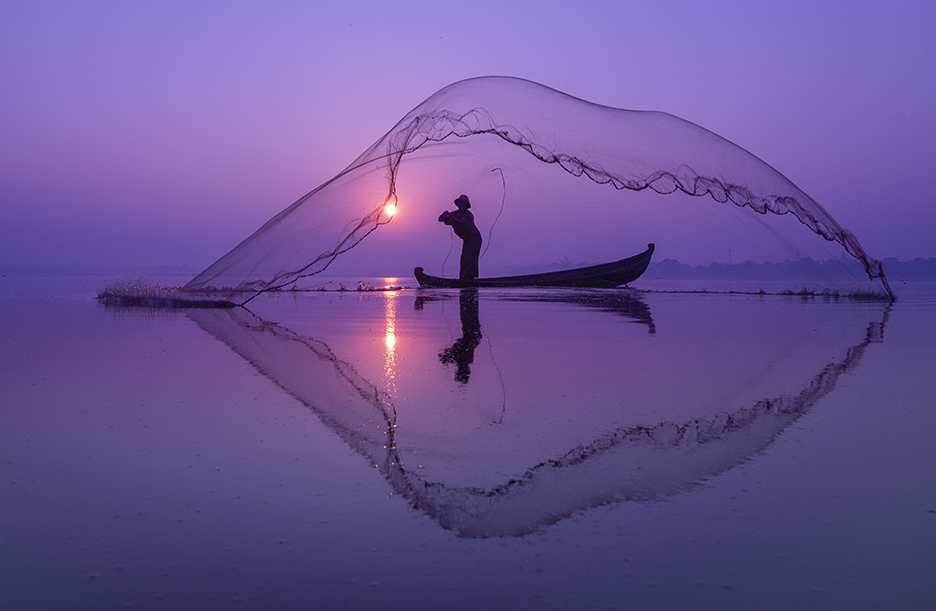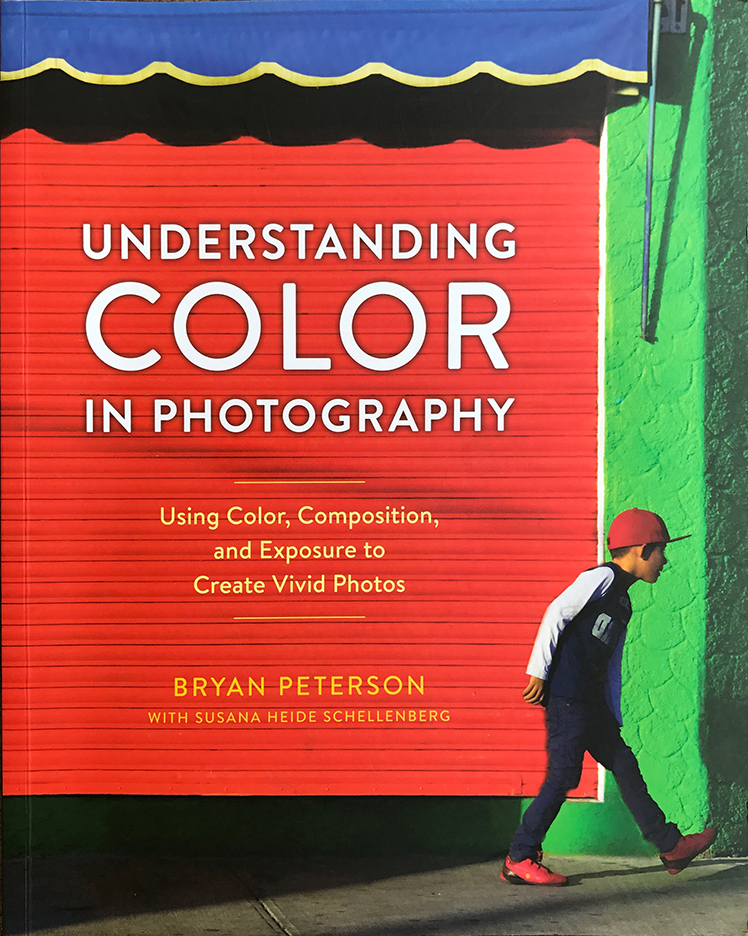 "Understanding Color"
Are you having trouble 'seeing' COLOR? Do you often find yourself heading out the door with the intention of capturing some really compelling images of COLOR only to come back empty-handed? Are you long on ideas but short on execution? Where does COLOR even come from? How do you compose COLOR? Do you 'see' ALL of the potential for recording out of focus colors, tones and shapes of COLOR?
This presentation is also about jump-starting your vision with the promise of recording one compelling COLOR composition after another. Comprised of more than 300 before and after examples, we can promise you that at the end of the hour, you will be inspired and motivated to go out and shoot the wonderful world of COLOR, now that you know where to look!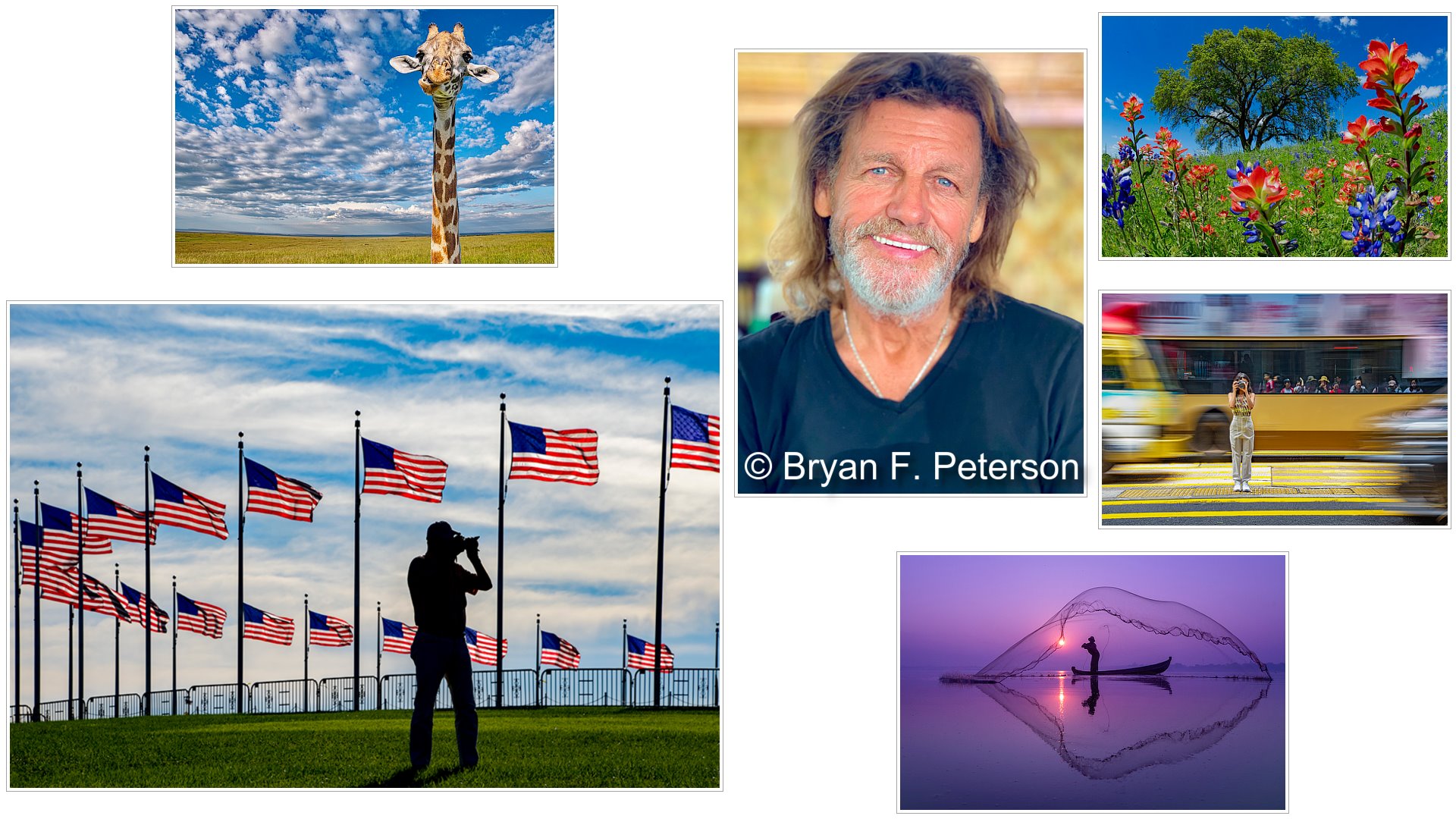 ---
Art Wolfe
Canon Legend Art Wolfe has worked on every continent over the course of his decades-long career. Wolfe's photographs are recognized throughout the world for their mastery of color, composition and perspective. Wolfe's photographic mission is multi-faceted: art, wildlife advocacy, education, and journalism inform his work. Wolfe was the host of the award-winning and internationally telecast series "Art Wolfe's Travels to the Edge," an intimate and upbeat series that offers insights on nature, culture, and the realm of digital photography. It continues to air worldwide.
Wolfe has released over 100 inspiring books and continues to be a leader in providing photographic education and fine art prints. Wolfe maintains his stock agency and production company in Seattle, Washington. View more at ArtWolfe.com
Art Wolfe's photographs are a superb evocation of some of the most breathtaking spectacles in the world.

– Sir David Attenborough
Art Wolfe's work tells a story that is overwhelming, breathtaking, and vast.

– Robert Redford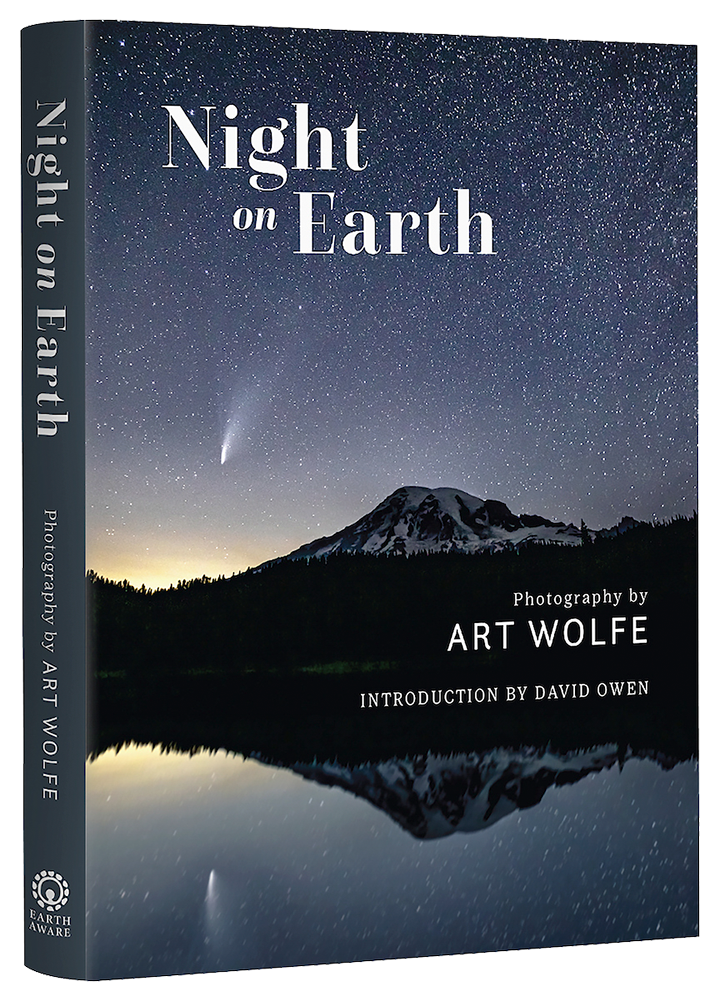 "Night on Earth"
Join us for this multimedia presentation with live stream images and narration featuring adventures, and an exploration of creativity. In Night on Earth, Art will present a gorgeous collection of his photographs that take the viewer on a magical journey from dusk to dawn along with intimate stories about his encounters that exemplify his boundless curiosity about the world.
This presentation spans the globe, bringing the beauty of the planet's fast-disappearing landscapes, wildlife, and cultures into stunning focus.