What NECCC Needs From You
Firm commitment to attend one of the following audition meetings:

Friday, June 7, 2019 from 7:00- 9:00 PM or Sunday, June 9, 2019 from 2:00 – 5:00 PM
Interviews will be held at Greater Lynn Photographic Association at 564 Boston St., Lynn, MA 01905
The interview lasts approximately 30 minutes

Firm commitment to attend the conference once selected
To arrive at UMass (Amherst, MA) by 8:00 PM on Friday, July 12, 2019
The ability to pose, on your own, for photographers and deal with them in a pleasant and professional manner. You must be able to do your own hair and makeup and change into your next outfit. You are on for 60 minutes and off for 60 minutes.
Model for seven 60 minute sessions over a 2-day period
Age requirement: 18 years old by July 12, 2019
Models are required to provide the following garments: swimsuits, evening gown, party dress (outfit), cocktail dress, sports outfit, and any trendy fashion style outfits. **It would be helpful if you brought some props such as: hats, scarves, etc.
How To Apply
If you are interested in trying out: please fill out the application form (Word, or PDF) and together with two photos (one headshot & one full length), send them either by US Postal mail or by email to: Gordon Yu at 88 Thornton Street, Quincy, MA 02170-3912, 617-970-1926 or email to NECCCModels@gmail.com.
Application deadline: Wednesday, June 5, 2019
Model section: Wednesday, June 12, 2019
Questions: Contact Gordon Yu at 617-970-1926 or email to NECCCModels@gmail.com.
Application Hints
Include your two photos – headshot & full length
For the PDF form, you will need to put your cursor on each field to fill it out. To save the PDF form edited in a browser (like Google Chrome) use the "Download" toolbar option or popup menu Save As… item.
Learn More
To learn more watch our Model Orientation video. Also, please browse around this site to learn more about the NECCC Photography Conference, especially this page videos page.
---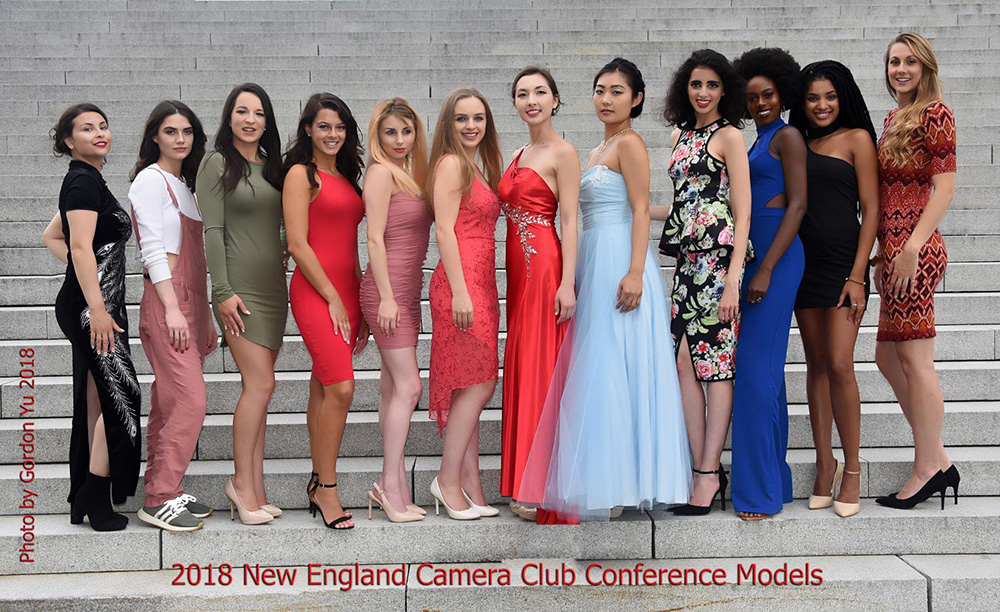 2018 Models
[ngg src="galleries" ids="3″ display="basic_thumbnail" override_thumbnail_settings="1″ thumbnail_width="260″ thumbnail_height="400″ images_per_page="12″]
Female Model Events