When
Fri 6:45 am – 9:00 am, optional informal review and breakfast afterwards.
Where
Magic Wings Butterfly Conservatory & Gardens,
281 Greenfield Rd, South Deerfield, MA
Bring
Camera and macro lens. Lensbaby will have lenses to try out.
Type
Pre-Conference Workshop – #3
Skill
All. You must be able to walk and stand during this 3-hour workshop. Transportation required to get to Magic Wings.
Speaker
Anne Belmont. Sponsored by Lensbaby.
Cost
$98, after Jun 21 $120
Transportation and optional breakfast not included in the workshop cost.
Spend a fun morning photographing butterflies/flowers at Magic Wings Butterfly Conservatory & Gardens. We will have access to Magic Wings early in the morning before it opens to the public. This is an ideal time to photograph butterflies as they are quiet & resting, making them easier to photograph. Bring a traditional macro lens. We will also have Lensbaby lenses for loan (from our sponsor Lensbaby) to capture stunning butterfly & flower images. Whether you recently purchased a new Lensbaby, are thinking about getting one, or your Lensbaby is unopened or sitting in a closet this class is for you.
Participants will drive to the workshop (~12 miles from UMass).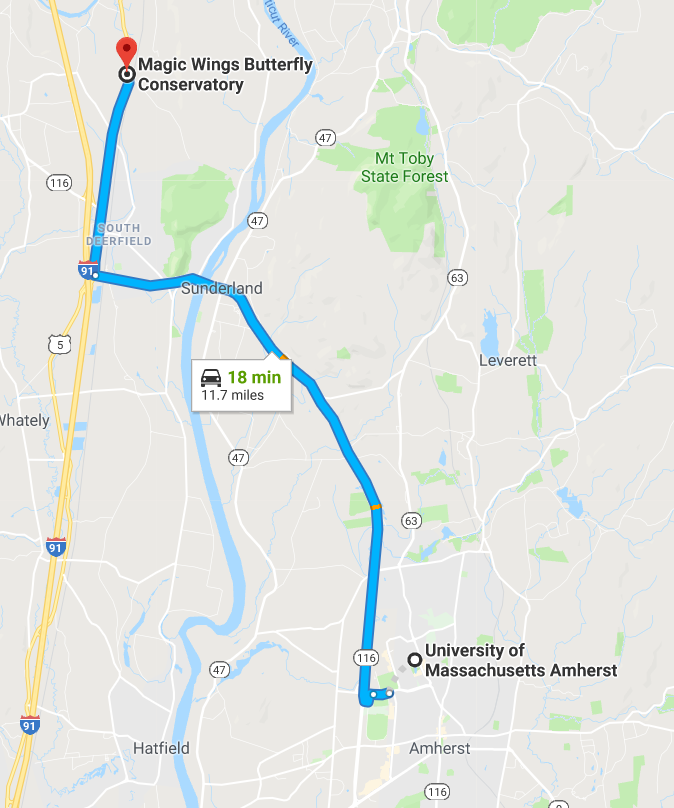 Anne Belmont Events
| Title | Categories | Content | Tags |
| --- | --- | --- | --- |
| A Morning with the Butterflies and Flowers | Pre-Conference, Sessions, Workshop | When Fri 6:45 am – 9:00 am, optional informal review and breakfast afterwards.Where Magic Wings Butterfly Conservatory & Gardens, 281 Greenfield Rd, South Deerfield, MA Bring Camera and macro lens. Lensbaby will have … | Anne Belmont, Hands-on, Lensbaby, Onsite Loaning |
| Flowers with Anne Belmont Photo Op | Activities, Camera & Lens Loaning, Photo Ops | When Stop by anytime Sat 9:00 am – 1:00 pm Campus Center 903 Where Campus Center Lower Level Bring Camera. Lensbaby lens will be available to try out. Type Photo … | Anne Belmont, Hands-on, Lensbaby, Onsite Loaning, Skill:All |
| Anne Belmont | Speakers | Anne Belmont Illinois Learn More As a flower photographer, Anne's greatest passion lies in seeing and capturing the beauty of flowers and other botanical subjects up close. It is the … | Anne Belmont, Lensbaby |
| Capturing Stunning Images of Beloved Flowers Year-Round – Water Lilies, Tulips, Dahlias & Orchids | Creativity, Sessions | When Fri 2:15 pm – 3:15 pm Campus Center Auditorium Bring – Type Session Skill All Speaker Anne Belmont. Sponsored by Lensbaby. Creative flower photography can be pursued year-round. We will explore photographing some of … | Anne Belmont, Lensbaby, Skill:All |
| Creative Flower Photography – Unleashing the Creative Spirit through the Magic of Lensbaby | Creativity, Sessions | When Fri 7:00 pm – 8:00 pm Thompson 104, Sun 8:30 am – 9:30 am Campus Center Auditorium Bring– Type Session Skill All Speaker Anne Belmont. Sponsored by Lensbaby. Learn to see and photograph … | Anne Belmont, Lensbaby, Skill:All |
| Conference Image Review | Sessions, Workshop | When Fri 1:00 pm – 4:30 pm, Sat 8:30 am – 4:30 pm, during the conference Where Time, location and reviewer info for the 45 minute review will be emailed to you by … | Adam Jones, Anne Belmont, Chris Murray, David Akoubian, Image Reviews, Jamie Konarski Davidson, Jerry Keefer, Jim Montanus, Karen Hutton, Kristi Odom, Kurt Budliger, Lewis Kemper, Lori Keefer, Mark Hilliard, Sean Bagshaw, Skill:All |